"It Looks Like Hell on the CBC..."
Written and released in the wake of the Fort McMurray Wildfire​​​​​​ events May in 2016, Highway 63  remembers how H63 became the lifeline for 88,000 people fleeing for their lives from Canada's largest ever natural disaster.  We all saw the images, ...countless lives in shock and disarray, over 2000 homes destroyed. Scarred by this dramatic and tragic event, we knew hardship was coming down the road to an entire town. #MentalHealth, #PTSD and #SuicidePrevention are some of many key issues that will affect young and old for decades to come. The song has been raising awareness and funds for the Red Cross Relief Fund. You can help support the causes #MentalHealth, #PTSD and #SuicidePrevention by selecting YOUR OWN PRICE and downloading the music. 50% of download funds will be directed to programs in Fort McMurray. 
You can hear the music and download to support. Also, See the YouTube MUSIC Video below
December 28, 2016 - release of MUSIC VIDEO featuring Michel Chamberland's "dash cam videos" and CBC TV coverage, including the powerful CBC interview with Captain Adam Bugden and video contributions from many supportive firefighters. Please Share this page link in solidarity.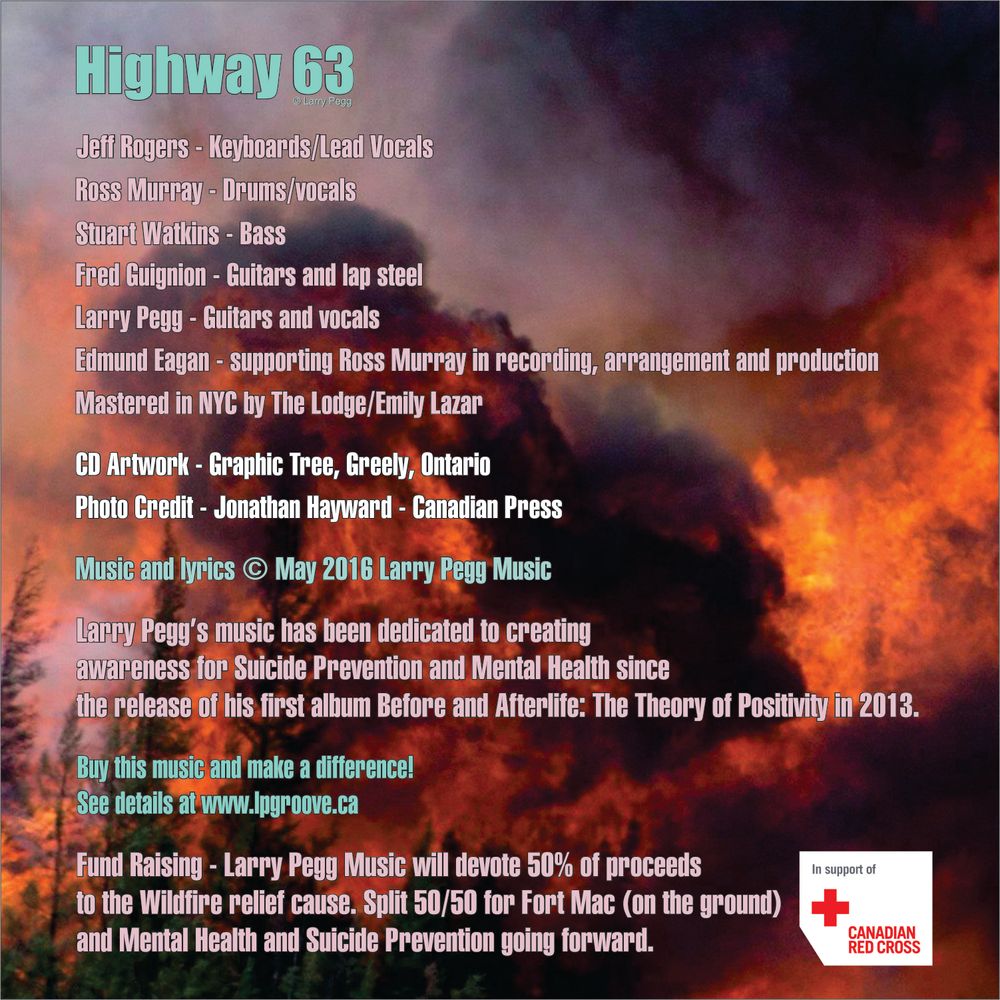 50% OF ALL DOWNLOAD PROCEEDS will be directed to #MentalHealth needs in Fort McMurray.