Donations and Radio/TV Royalties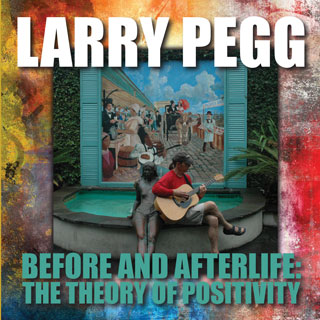 My full-length album released on September 10th, 2013. As with
The Hockey Project
, I'm perpetually committed to raise funds and awareness of Suicide Prevention and Mental Health. I am donating 100 percent of all proceeds from download sales of the song
Weight
from the album and 50 percent of any full album download sales and CD sales proceeds to support The Cause. Currently, I'm donating proceeds to
www.DIFD.com
, a youth mental health organization under
www.TheRoyal.ca
. See
10 on the 10th
to learn how I'm proposing to dontate even more to The Cause.
Download
How does the donation work? Each $10 download, after PayPal fees nets $9.41 USD  per CD download. You can choose to pay anything you'd like over $10 (kind of like Radiohead did) and the full amount of your payment will go to support mental health as described above.
Download now
Buy the CD
Each $15 CD, will see 50% ($7.50) going to support mental health as described above. See
#MakeYourMark 4 #MentalHealth
 to learn how to buy the CD from one of our participating retailers and you can sign the Heart Poster to represent your indelible commitment to love and support those that you cherish and to make our world healthier and safer.
Order CD now
Promote on your local radio 
Songs like Weight, Lookin' for the One and The One You Love have been played across Canada, Britain, USA, and Internet radio. Even songs from The Hockey Project. Royalties generate revenue, and this revenue will go to help Mental Health charities. Join our Suicide Prevention Accord by contacting your local radio stations and ask them to play your favourite song from – Before and Afterlife: The Theory of Positivity and The Hockey Project. Note: Your local Radio will need to contact me at lpgroove1(at)gmail.com for radio quality versions. Radio royalties will go to support mental health through the organizations listed above.

More about the song Weight and the inspiration behind the project:
Although Weight is an uplifting and hopeful song, with the powerful message to "Please Wait", tears were falling onto my guitar and on my laptop as I worked to bring it to life and those uncontrollable tears are now recorded in that scratch version. Those tears were for my beautiful daughter and for all those others that we've lost to suicide. We/Survivors walk the dark road in the aftermath of grief. The rogue wave has hit us unexpectedly and we've been tossed and turned in a world of grief, dragged under, gasping for air and trying to survive. For those of you that have known this, we are all connected to this pain that broke our hearts and shattered our lives. Despite this pain, our mission is to try and save others.

I was at the Canadian Association for Suicide Prevention annual conference in Niagara Falls in October 2012. The breakout workshop that I'd was at the first I'd ever attended. The story of a young couple losing their daughter, only six months before, brought back so much pain for me. I left the conference room in tears. They flowed until I got back to my room. As I often do when I'm alone, I called out to my daughter to "Please Wait". This time I was calling for theirs, and for all of those that we've lost. "Please Wait! Please Wait! Please Wait! " At that moment I felt like I was channeling us all, and especially those that are left behind by suicide. I knew that these two words were the plea that we all would ask of those we've lost. And the song unfolded scratch and entered as it was into a CBC Music contest where it finished in the top 5.

There's no coincidence that I felt a strong connection to Bruce Springsteen in creating this song. I asked all my supporting cast to channel the E-Street Band in their performances in the studio. I hope you'll agree that Ross Murray, my drummer and producer, brought the Max Weinberg. Listen for it.
So it is that I began this project, believing that music tells the truth, in stories, in words, in rhythm, in melodies. These stories can be and are healing and inspiring in whatever music you believe in or are touched by. So with this conviction, I pledge to you that you and your friends will not forget this purchase because it will always remind you that you/we care about the world and those we/you love. Perhaps it will remind you of someone you've lost or someone that has lost someone. Remember that this is a very important project and that it's only the beginning of a campaign to help all Mental Health charities on a global basis.  So I guess I'm asking this..."Let's all apply just a little bit of the
Theory of Positivity
and together we'll try and 
make your community and the world
 a little bit

 better, safer, wiser and with that, more compassionate so we can meet the future with dignity and grace.

Let's make positive waves together.
All the best! Much love! Larry
Outro Lyrics (starting at 02:06)
Follow this project on Twitter